Phone app for cheating spouse
---
So you noticed your spouse has been acting funny. In this article I will tell you what you can do to spy on your cheating spouse. Trust and honesty are the most important characteristics that every marriage and relationship should have. Sometimes married couples get too comfortable with each other and tend to step over this line. The most difficult time of any such relation comes when one partner finds out that the other one is cheating on him or her. Sometimes people indulge in such activities knowingly while other times they are not fully aware or conscious of the fact that what they are doing is completely wrong.
As we are living in an age where we tend to be very dependent on phones, computers and other digital devices. The advantage of this lies in the fact that we can easily find out if our husband or wife is having an affair by just gaining access into their phones. Following applications will help such concerned partners to monitor the activities of their partners on their phone without letting them know. You will be able to gain access to monitor the phone in real time. This service works perfectly well for all phone types — Windows, iPhone, and Android phones. This phone monitoring service allows you spy on your spouse remotely by using either the phone number or IMEI number, some advance cell phone spy apps and monitoring software.
Hiring a phone hacker is the best way in keeping an eye on your spouse so that you can be certain that they are not being unfaithful to you. It is a service that every concerned husband and wife should use, because more married people are having affairs than you think.
Start Spying on Cheating Spouses the app's icon from the phone and start. It has never been easier than it is today, with modern cell phones and the various online services they bring with them, to cheat on your spouse. No longer a.
And your spouse might be one of them, since affairs are secretive in nature. Sometimes even when your spouse or partner is neck deep into it, you may not have the slightest idea. Not knowing the truth about your marriage could be that you are either believing a lie — your spouse is lying to you; or the truth is being hidden from you — your spouse is hiding somethings you should know.
We will now look at some reasons your spouse might lie, signs that you are being lied to, and what you can do about the lies and lying. We sometimes mistake nervousness or distraction or lack of eye contact for lying. Nonverbal clues to lying can be difficult to spot and vary from individual to individual. So if you think your spouse is lying, ask questions and ask for clarification if necessary.
It is also important for you to always trust your own gut and intuition or that funny feeling you may have inside. Lie detection is predicated on a baseline — the way someone normally behaves. They may be bowing out of plans more often, or acting more distant. They may be overloading you with affection, in a way that seems odd. Whatever it is, if you notice that your partner is acting different, that can be a sign that something is up. Always look for changes in behavior, it always means something. You might even be tempted to ignore people who say they saw something fishy, like your partner getting too cozy with someone else.
Download pcTattletale Now. Nuella lucy July 4, at am Do I install it on my phone or on my cheating partners phone. Skip to content How to Reveal Cheating with Whatsapp? Block your cellphone number from caller ID with this one trick. Receipts are often sent by text message or email.
But if multiple people share their concerns or present you with concrete evidence, then you should take a closer look. When your spouse has the capacity to do something like cheat, lie, or steal they will assume you might be doing the same. There are so many ways to monitor their behavior in this digital age, and gaining full and unrestricted remote access into their phone in one of such.
MobiStealth.
Best Phone Tracker App to Catch a Cheating Spouse | SMS Trackers Reviews.
Best Phone Tracker App to Catch a Cheating Spouse?
best spy apps iphone 7 Plus;
spy whatsapp galaxy mini?
Top 10 Free iPhone and Android Spy Apps for Cheating Spouses!
And it just takes roughly a day to set the service up. Spying can become a habit. An addiction. An obsession even, if it gets out of hand.
Part 1. Top 5 Free Android Spy Apps to Catch a Cheating Spouse.
top 10 cell phone spyware.
spy phone nokia 7.
spy software reading text messages.
phone tracker in uk?
Cheating spouse new york.
Far from being reassured, you want to feel vindicated. You want to find something, anything to justify your own behavior. Despite popular belief, most lying and cheating does not get discovered because a suspicious spouse is good at interrogating a partner e. Who were you with? The second most likely way 23 percent in which infidelity was discovered was via a social networking site.
Sometimes this is with good and explainable reason. Nobody wants to waste time being with a cheat. To figure it out whether what you feel is your presumption, a suspicion, or the truth which your sixth sense alerts you about — you have to keep an eye on whatever your spouse is doing.
After you make your free account pcTattletale has it hooks into your spouses Android phone. The app icon will disappear and it will be very hard for them to know the spy app is on their phone. With pctattletle on their Android phone you can now see everything they do.
Trending Now
It is one of the best android spy apps for a cheating spouse. It makes YouTube like movies of them using their phone. You can watch them type out text messages or chat it up with an X on facebook. Even if they use incognito mode with their browser or delete messages you will see them do it.
Features You Will Receive
Notice the click chart at the bottom. If shows you when and how active they are on the phone. But it is the movie you will be most interested in. The pcTattletale Android movies works just like any other video player. Use the progreess bar to advance to different parts of it. With pcTattletale you will definitely know what your spouse is up to Right away. Typically within a day. If they are cheating on you you will know with you.
The Top 3 Cheater Catching Applications - Cheaters App 2018
You will see gut-wrenching conversations that might be really difficult to believe and read. Just pick the day to view it. If the day is grayed out it means nothing was recorded. Just right click or tap and hold any image. Then you can save it for later… and that brings up to the last section of this article. How to confront your spouse?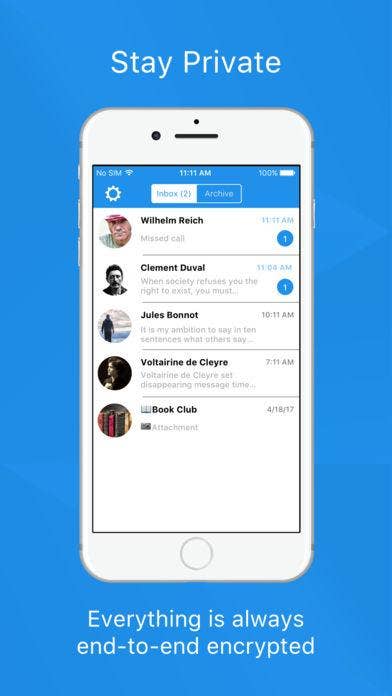 Now your worst fears are confirmed when it comes to android spy apps for a cheating spouse. They absolutely are having an affair. You can see it first hand. How do. First you need evidence. I recommend going to a computer not your phone. Save them to your computer. First they will deny it. You have caught them. Second and strangely enough your spouse will get very mad at YOU for spying on them. But they WERE cheating on you and you had a funny feeling.
All you have to do is download this application on your device and create your net spy account.
Free Phone Tracker App
After creating the account, you can track any device. You have to provide the details of the cell phone of your spouse, and after that you will be able to track their every activity. Now your wife will never be able to tell you lie about their present location. Monitor Phone Calls According to as recent survey, most of the people perform their secret activates through phone call or text messages.
Thus, you can easily intercept all their secret conversations and nothing will be hidden from you anymore.
How to Catch Cheating Spouse Through Text Messages
Compatible with Every OS No matter which operating system based device your spouse or children are using. This application is compatible with every operating system, and it can monitor both Android and i-Os based devices. Decipher Secret Text Messages With the help of this application, you can read all the incoming and outgoing text messages on the target device.
You can also set notification on your FoneTracker dashboard , so that you get notifications when your target gets any text message or phone call. Track Social Media Activity This application comes with an active key logger feature. Thus you can also keep a close eye on their every social media activity.
What is mspy?
mSpy is a global leader in monitoring solutions dedicated to satisfying end-user needs for security, safety and convenience.
How it works
Use the full power of mobile tracking software
Monitor messengers
Get the full access to chats and messengers of a tracked device.
Contact us 24/7
Our dedicated support team can be reached via email, chat or phone.
Store your data
Securely store, backup and export your data.
Monitor multiple devices
You can simultaneously monitor smartphones (Android, iOS) and computers (Mac, Windows).
24/7
24/7 global customer support
mSpy treasures every its client and pays much attention to its customer service 24/7.
95%
95% customer satisfaction
Customer satisfaction is the highest priority for mSpy. 95% of mSpy clients declared to be satisfied and ready to reorder our services.
mSpy makes customers happy
Once I've tried mSpy, it has become an invaluable part of my life as a parent. It lets me be updated with what my kids are doing - this way I'm sure that they're ok. I also like that I can adjust settings, deciding which contacts, sites or apps to block or allow.

mSpy is a nice app that helps me take full charge of my child's internet activity. I can also block any suspicious contacts, if such occur. A nice choice for modern parents.

Safeguarding kids is of key importance for every parent. And mSpy helps me keep an eye on my daughter when I cannot be close to her. I highly recommend it!

My son is on his phones 24/7, and sometimes I just need to check that he is not doing anything bad. mSpy lets me be updated with everything he handles with on a regular basis.

I've looked for a nice app to keep an eye on my kids when I am not around. And a friend of mine recommended me mSpy. I like it! It helps me guardian my children in the stormy sea of internet.
Owen, USA

Elijah, Canada

Ashley, Fance

Aiden, Germany

Emma, USA
Endorsements
The app is ostensibly intended for legal monitoring use, and there are certainly legitimate reasons to install the software. Companies, for instance, could inform their employees that they're surveilling company phones for security purposes
The Next Web